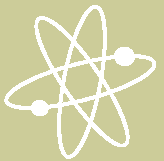 Part of the creative process for me is a burning desire to figure out how or why something works, such as how the planets in our solar system formed or how life began on Earth. This intense curiosity, coupled with a strong drive and unwavering persistence, provides the energy to pursue answers to these kinds of questions.

The first step is to learn all that I can about a given problem. With this knowledge in hand, the fun begins in formulating a hypothesis to take the next logical step. In some cases, the bigger the leap, the better. Creative thinking often involves drawing on a broad set of knowledge to come up with ideas that no one else has yet considered. After working on a problem extensively, sometimes the answers are obvious, sometimes very subtle, and sometimes serendipity plays a role.

I remember finding a wave-like feature in the Saturn ring data that did not fit any models I had ever seen. I kept thinking about this feature and trying to figure out what it might be. I shared my data with many other scientists, all of whom were equally perplexed. Finally, a friend suggested that I try a different kind of model. After many days of computer programming, I was elated when I found a model that fit and could be used to explain my data. To solve an unsolved puzzle: what a great feeling of accomplishment that was!