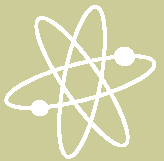 Learning the principles of "how things work" opens up an unlimited vista of applications. Each time my curiosity led me to an investigation of the underpinnings of a natural process or an "amazing" phenomenon, that investigation almost consumed me until I understood the hows and whys of it. Once understood, I found it fascinating to try to imagine the depth and breadth of applications of the underlying principle(s). My daydreams were not of riches or of exotic faraway places, but of fitting together into a private coherent picture of the universe the things I had learned. And since there has always been more to learn, that picture of the universe becomes more intricate with each passing year.

Although some have permitted such reveries and discoveries to lead to an inflated view of one's own worth and importance, to me this pursuit has led in just the opposite direction. I find myself continually awed, almost cowed, by the beauty and organization and purpose within the universe. Closely akin to the sophomoric philosophy of renown, the more I learn, the more I realize how very little I really know. I believe it is in such a state, almost that of being mentally vacuous, that inspiration and innovation flow most freely.

Socrates at one point was visited by an admirer who wanted to learn everything that Socrates knew. The story goes that the philosopher led the young man to the seashore, took him waist-deep into the surf, and then forcibly held his head under water. The young man began to struggle desperately to free himself, but the philosopher's steel grip held him firm. Eventually he stopped struggling, and Socrates pulled his head out of the water and led him back to shore. When he had sufficiently recovered, the young man inquired as to why Socrates had behaved in such a manner. Replied the philosopher, "When you come to want knowledge and understanding as much as you wanted air at that moment, you won't have to come to me to get it.