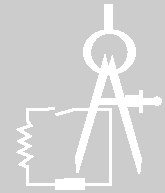 When I try to be creative, I first like to start with the simple question, "what am I really trying to accomplish?" Then, I let myself brainstorm on ways to accomplish the task, even if some of the ideas seem crazy at first. Only after a good hard look, do I start to eliminating options. Finally, I allow myself to change my mind based on new information I receive. Below are some ways that the Deep Space 2 Project established a creative environment in developing NASA's first lander to penetrate the surface of another planet:

... Have a dream and a vision. Be daring! Big challenges attract quality people who are not afraid to do the impossible.

... Take time to build a quality team whose members are young at heart. When tackling a first–ever design, a can–do attitude is more important than experience. Also, a team that is diverse in age, gender, and ethnicity is an asset. People with different backgrounds come at problems from different angles, which can only contribute to the creative process.

... Promote a team approach to solving problems. Let everyone participate. No idea is too crazy, and in fact, some of the craziest ideas are the best.

... Have fun! A team that plays together works well together.