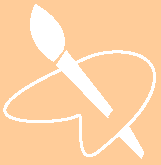 Today I make images primarily for magazines and newspapers. 'Illustration' allows me to interpret a writer's intentions and create a visual that concisely expresses the essence of the writing. My goal is not simply to pictorially re–state what the author has expressed. The challenge is to intrigue the reader visually so he or she will read the article. The image has to complement the article's content and be visually compelling.

My most successful images combine the drawing and painting skills I've developed as an artist with a quick, clear communication of the article's main idea. I translate words into visuals by means of a "visual vocabulary"–– a tool bag of exaggerations, tricks, gags and common symbols that spark ideas with my audience. Much like Charlie Chaplin communicated without words, I must rely only on the visual.

I'm inspired today as I was nearly 30 years ago, by turning a page in a magazine, seeing a drawing, and gasping "How did he do that!?".